All the posts created for Kraudelt Painting were for Commonsense Marketing via Elance. The job started earlier this year (2014) and is described in the client's brief:
Requirements:
Posts to be written in active grammar voice – 300-400 words, with enticing headings and one image

Posts to be added directly into website and includes adding images and updating alt text, adding styling to headings, updating the SEO, category and tags area and publishing

I need minimal to no editing on my part
The Effect of Damp on Painted Surfaces
We often come across damp problems in older houses, but it isn't only old buildings that are affected. If you live in the Brisbane area and need advice, our professional team of painters will investigate the problem and give you a quotation. But in the meantime, here are some tips that will help you identify what type of damp problem is affecting your painted surfaces. Read more…
Troubleshooting Paint Surface Problems
Whether you've bought an old, rundown house that needs serious revamping, or have allowed the condition of your house to deteriorate, if the exterior is anything like the one on the left, you're going to need to take stock of the situation and consider what can be done to rectify your paint surface problems. And it isn't just peeling and flaking paint that you need to worry about.
While peeling paint is a familiar problem, a badly maintained home may show up with a host of different paint surface problems, from grime both inside and out, to blistering paint and a myriad of damp issues. Read more…
Prepare the Interior of Your Home for a Paint Makeover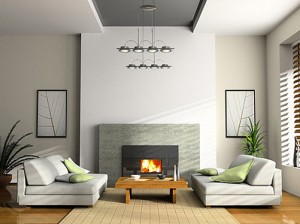 The first step of any successful interior paint makeover is to ensure that everything to be painted is clean and correctly prepared. While we at Kraudelt Painting will ensure that this is done, we also advise that you never take this for granted when painters in Brisbane  (or anywhere else for that matter) come into your house to do a paint job.
Surfaces to be Painted Must be Clean
Before any repairs are carried out, and before an undercoat is applied, it is essential for the surface to be cleaned. Walls may look clean to the naked eye, but that is not enough. Even the residue from regular household cleaners can cause problems in terms of paint adherence. So before any paint company comes into your home, it's a good idea to scrub and clean every surface that is going to be painted. Then wipe the surface down with clean water. Read more…
Kraudelt Specialises in Painting Brickwork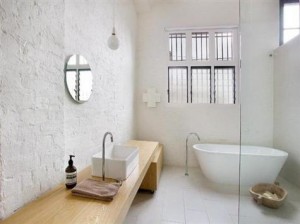 Not everyone likes the look of stark brickwork, which is why Kraudelt Painting offers an alternative option that produces a good-looking, low maintenance paint finish. So if you have a house that is either built of brick, or has a substantial amount of brickwork below the sidings, then you might want to consider this possibility. Chances are you'll be amazed at the transformation.
Options for Painting a Home's Brickwork
Any type of brickwork can be painted, though most commonly it is walls that were built using commons rather than face- or rockface bricks. Commons are meant to be covered, either with some type of cladding, or rendered with a mortar mix and painted. The other types are manufactured in various colours and finishes and are intended by the brick manufacturers to be left as is. But if you buy a home with face-brick walls, there is nothing to stop you painting them to change the total appearance and appeal of the house. Read more…
In addition to the blog posts, I also added this page to their Services menu: